What you'll learn in this course
During this webinar you will learn how to introduce solids to your baby and lay the foundation for life-long healthy eating habits. The class will provide an outline of the important skills needed for feeding as well as related developmental milestones, various approaches to introducing solids and review different products used while feeding your baby. You will learn how to create positive mealtimes, support the development of oral motor coordination, sensory processing and self-feeding skills, and manage some of the common challenges during this transition all from the comfort of your own home while going at your own pace!
Copyright © 2020 by Help with Feeding
All rights reserved. No part of this webinar may be reproduced in any form of an electronic or mechanical means, including information storage and retrieval systems, without written permission from the copyright owners, except for the use of quotations in a book review.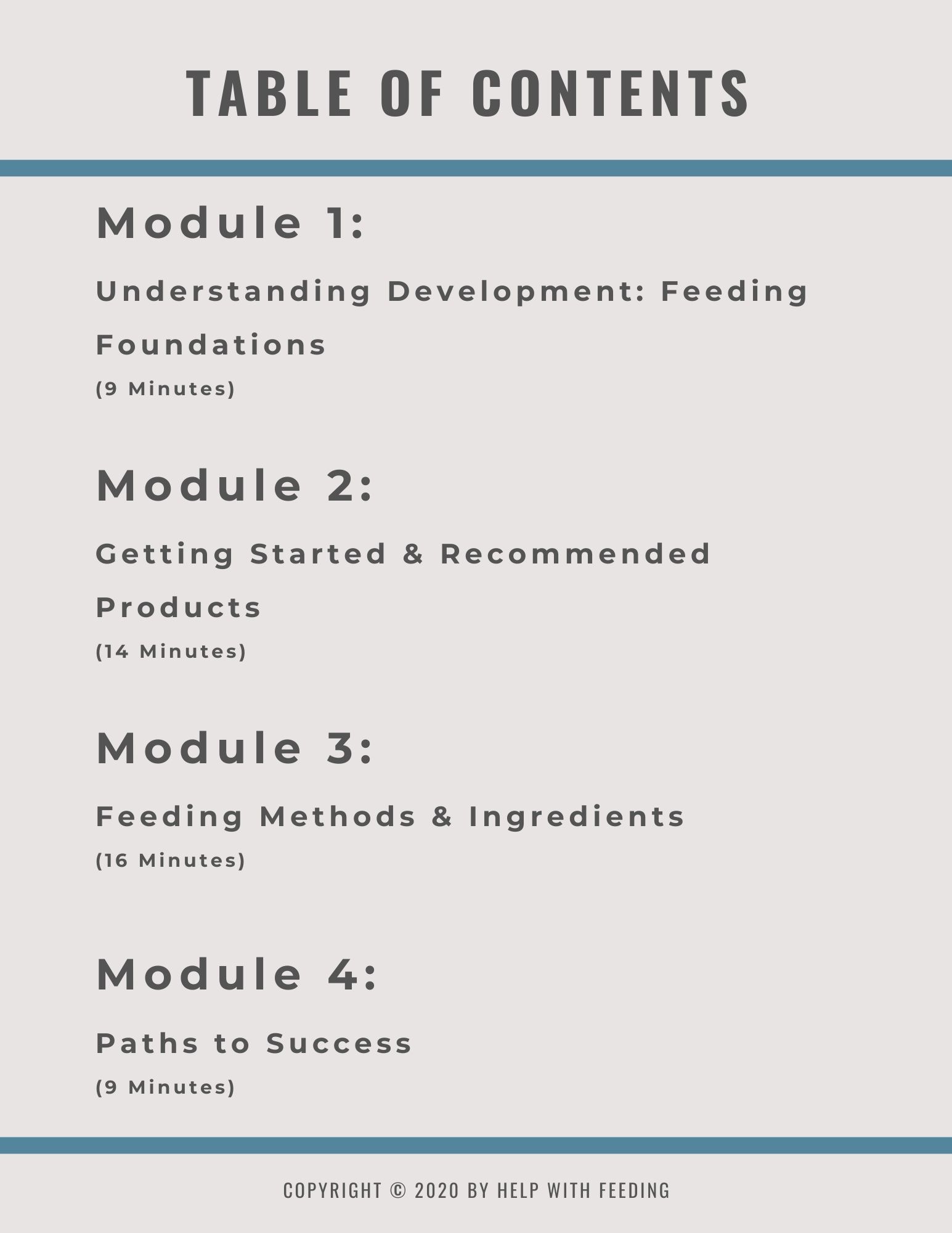 Complete and Continue